Welcome...
Thank you so much for visiting me on the web! I hope to provide you with information and opinions on the hottest restaurants, attractions and events in and around Baltimore. In addition, I will offer ideas for daytrips and fun getaways.

Please add my site to your favorites and come back to visit regularly as I will continue to add new updates!
Sign up for Downtown Diane's Newsletter!
Sign Up for Downtown Diane's official E-mail newsletter. You will have the chance to win exciting prizes, learn the latest scoop on restaurants, openings, events, charitable causes and hot happenings all around Baltimore & surrounding areas.

Listen to Diane every Friday on The Ed Norris Show 105.7 The Fan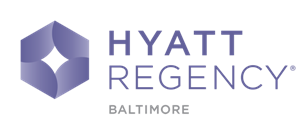 Check Out Bistro 300 in the Hyatt Regency Baltimore..
Brunch, Lunch, & Dinner + Daily Specials
For details see Hyatt Regency Baltimore


NEW Aromaland Essential Oil Blends
About Faces Day Spa
Now available at About Faces Day Spa ..reserve a 60 minute Aromatherapy Massage that utilizes these amazing oil blends.

Prana is like the "breath of life," full of fresh energy and mental clarity combining eucalyptus globulusm cajeout, peppermint and menthol.

Tranquillite nurtures, calms and relaxes with a lavendar, orange and cederwood blend and Love combines rosewood, patchouli, ylang ylang among others scents creating pure bliss.

Reserve your massage or purchase these essential oils at all area About Faces Day Spas. www.aboutfacesdayspa.com
Devaux Champagne
Perfect For Every Celebration...
"In Bar-sur-Seine, in the heart of the Champagne region, in the Côte des Bar, Champagne DEVAUX plays music with an open range of tones...the Collection D champagnes, with their sensual and open rhythms...the Classiques champagnes and their charming and captivating tones...and the 100% Pinot Noir, wines with an intense and harmonious pace."
Request at your favorite wine & spirits store.
Perfect for every celebration
More info: www.champagne-devaux.com/index.asp
Celebrity Photos
Diane has met and interviewed many celebrities through her Entertainment Reporting in and around Baltimore.

Click here for pictures of Diane and her favorite celebrities!
**********************************************************************************************
CBS Baltimore..Half-Price Deals!

Sign-Up BALTIMORE to receive FAB half-price or more deals..including restaurants, spas+..NEW offers everyday!
Click Here for Half-Price or More Baltimore Deals
**********************************************************************************************
Chef's Expressions Wine Dinners

Gramercy Mansion

Enjoy a fabulous, elegant dinner paired with amazing wines. Great for a special date night...Treat someone you love to a memorable evening.


Visit www.ChefsExpressions.com for full schedule of wine dinners and complete menus


FACES 2016
Friday, Oct. 28: 6:00–10:00 PM
Baltimore Museum of Industry
Enjoy fine wine, gourmet food by Puttin' on the Ritz, live music by the Swingin' Swamis, raffles, pumpkin decorating, airbrush tattoo and bodypainting, a photobooth and silent/live auctions of original artwork and more!
Proceeds support The Children's Home's programs and services for at-risk children, youth and their families.
Visit www.thechildrenshome.net for more details and tickets.
Camden Yards October 30

HorizonWALKS is a part of the national SunriseWALKS CAMPaign, held in support of Horizon Day Camp.

Horizon Day Camp is a full-summer day camp for children with cancer and their siblings.

Early Registration and Team Village 8:30AM – 10:00AM

Walk Begins at 10:00AM

Finish Line Celebration with music, games, prizes, face painting, refreshments and more!

HorizonWALKS features a scenic figure-eight route around

M&T Bank Stadium and Camden Yards.

Visit

www.sunrise-walks.org/horizon

for more details and to register.
Signature Chefs ..Benefits March of Dimes Wednesday, November 9 6:00 PM
Baltimore Marriott Waterfront Enjoy an evening of fine food, wine and fabulous auction items. You will be able to taste exquisite sample dishes of over 25 of the area's celebrated chefs all in one evening. Live auction will begin at 8:00P.
Full details visit: Signature Chefs Auction
Experience the Magic of a German Christmas Market Right Here in Charm City!
November 24-December 24 West Shore Park/Inner Harbor

Christmas Village will feature vendors with authentic European food, ornaments and arts & crafts from all over the world. Enjoy wine tasting, painting classes Thursday evenings at the Hofbrau Beer Garden Area and much more.

Visit www.baltimore-christmas.com for full schedule of events.
Maryland Balloon Flights
Want a different idea for a date? A romantic Anniversary or Birthday
surprise? Pilot Matt Lidinsky, who lives in Baldwin, MD. runs a successful Hot Air Balloon Ride Business. You can visit his web site
http://www.marylandballoonflights.com to find out how to book a flight during this beautiful time of the year.