Welcome...
Thank you so much for visiting me on the web! I hope to provide you with information and opinions on the hottest restaurants, attractions and events in and around Baltimore. In addition, I will offer ideas for daytrips and fun getaways.

Please add my site to your favorites and come back to visit regularly as I will continue to add new updates!
Sign up for Downtown Diane's Newsletter!
Sign Up for Downtown Diane's official E-mail newsletter. You will have the chance to win exciting prizes, learn the latest scoop on restaurants, openings, events, charitable causes and hot happenings all around Baltimore & surrounding areas.

Listen to Diane every Friday on The Ed Norris Show 105.7 The Fan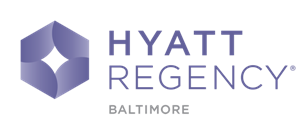 Check Out Bistro 300 in the Hyatt Regency Baltimore..
Brunch, Lunch, & Dinner + Daily Specials
For details see Hyatt Regency Baltimore



Le Grand Courtâge
Our motto is 'Embrace Life. Dream Big. Accept all Invitations.' and to that end our goal is to provide an affordable luxury that is perfect for "courting life" and celebrating its special occasions, as well as all of the simple every day moments in between.

Le Grand Courtâge meaning " the great courtship" ...
this sparkling wine is a courtship of life and love. A dry, crisp, yet fruit forward sparkling with very balanced flavors..perfect for every occasion.

Call 877.890.9020 to discover where to purchase this delicate French sparkling wine in the area.
Celebrity Photos
Diane has met and interviewed many celebrities through her Entertainment Reporting in and around Baltimore.

Click here for pictures of Diane and her favorite celebrities!
**********************************************************************************************
CBS Baltimore..Half-Price Deals!

Sign-Up BALTIMORE to receive FAB half-price or more deals..including restaurants, spas+..NEW offers everyday!
Click Here for Half-Price or More Baltimore Deals
**********************************************************************************************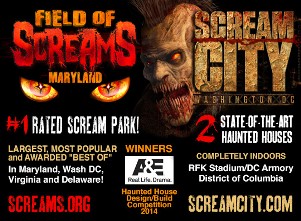 Chef's Expressions Wine Dinners

Gramercy Mansion

Enjoy a fabulous, elegant dinner paired with amazing wines. Great for a special date night...Treat someone you love to a memorable evening.


Visit www.ChefsExpressions.com for full schedule of wine dinners and complete menus

Monday, October 5 6:30-9:30P

B & O Railroad Museum

Local Farmers & Chefs are paired together to create a unique dish. Guests will enjoy sampling the amazing delectables while raising money for Days of Taste.

Full details:

www.farmtochefmd.com
October 9-18

Featuring Everything Beer, Baltimore!

Full Schedule of Events:
Das Best Oktoberfest

Baltimore Inner Harbor-Rash Field

October 10

ALL YOU CARE TO TASTE OVER 150 INTERNATIONAL, DOMESTIC AND LOCAL MARYLAND BEERS, DOMESTIC WINES and SCHNAPPS in Souvenir Glass,

Live Music, Contests, Vendors & So Much More.

Full Details & Tickets:

Oktoberfest
Monday, October 12

Dave & Busters Arundel Mills

Join some of your favorite Ravens players at this annual Halloween Bash that benefits Goodwill Chesapeake. Fab food, drinks, costume contest, auction & more.

Full details and tix:

www.goodwillgridiron.com


BreastFest
Power Plant Live!
Saturday, October 17 2-8P
Tyanna Foundation's signature event.. Tickets include food, drinks, games, raffles,
an amazing silent auction, energetic live bands and more..
Full Details: tyanna.org/baltimore/events/breastfest-baltimore
Wednesday, October 21 7:30P

Modell Performing Arts Center at The Lyric

See the finalists perform live as the Last Comic Standing Live Tour appears in Baltimore.
Baltimore Museum of Industry

Scholarship Fundraiser for Children of Maryland's Catastrophically or Fatally Injured Workers
Royal Farms Arena

October 28- November 1

Disney celebrates 100 years with the ultimate Disney experience. Relive the magic of Disney's Frozen, Beauty and the Beast, Aladdin and more in this ice-skating spectacular!

Disney on Ice 100 Years of Magic
FACES 2015
Thursday, Oct. 29: 6:00–9:00 PM
Baltimore Museum of Industry
Enjoy wine, chef cuisine, live music, strolling magic, interactive art activities and auctions to benefit
The Children's Home's programs and services for at-risk children, youth and their families. www.thechildrenshome.net


Thursday, October 29 7:30P
Modell Performing Arts Center at The Lyric
The All-Stars Tour! featuring some of the most popular performers
from the hit NBC variety competition series
www.lyricoperahouse.com/showdetail.php?showing_id=275
6th Annual KidsPeace Trick-or-Trot 5K/1-Mile Walk held in partnership with the Baltimore Orioles


Saturday, October 31, 2015 | 8 AM
Oriole Park at Camden Yards

Angela and Buck Showalter invite you to run or walk for kids in foster care.

For full details and to register visit

Trick-or-trot-5krun


An evening of culinary excellence
Monday, November 2 6:00 PM Baltimore Marriott Waterfront Hotel
The event offers an evening of fine food, wine and fabulous auction items. Taste exquisite sample dishes of over 25 of the area's celebrated chefs in one evening. The tasting and silent auction begin at 6:00 pm and the live auction will begin at 8:00 pm.
Further info and tickets: Signature Chefs
Modell Performing Arts Center at The Lyric

Thursday, November 5 7:30P

SO YOU THINK YOU CAN DANCE's Top 10 finalists will make their way across North America performing in 70 cities with a stop in Baltimore! The full line up & tickets


RESERVE YOUR TABLE FOR THE 10th ANNUAL "AN EVENING RINGSIDE"
November12, 2015
Martins Valley Mansion
TO PURCHASE TICKETS CLICK HERE
or Contact Wendy 410 336-8889 WendyHerr1@gmail.com
Thursday, November 12

The Lyric

An Evening with GEORGE BENSON

Benefits Art with a Heart
December 4-5

Lyric Opera House

This show will take the audience on a magical journey into three timeless fairytales that bring your favorite classic Disney princesses to life once again!

Disney Live! Three Classic Fairy Tales
December 10-13

Royal Farms Arena

For the first time ever in Baltimore, your super heroes are going to be saving the city and you will be able to see your favorite superheroes and villains live and up close!

Marvel Universe Live!
Maryland Balloon Flights
Want a different idea for a date? A romantic Anniversary or Birthday
surprise? Pilot Matt Lidinsky, who lives in Baldwin, MD. runs a successful Hot Air Balloon Ride Business. You can visit his web site
http://www.marylandballoonflights.com to find out how to book a flight during this beautiful time of the year.